Mavis Staples to Perform
at Kalamazoo Valley on April 2
during Artists' Forum Series
Kalamazoo Valley Community College Artists' Forum presents Mavis Staples in concert at 7:30 p.m. on April 2, 2016 in the Dale B. Lake Auditorium. Doors open at 6:45 p.m. Tickets are $30 each and are available at the Texas Township campus bookstore.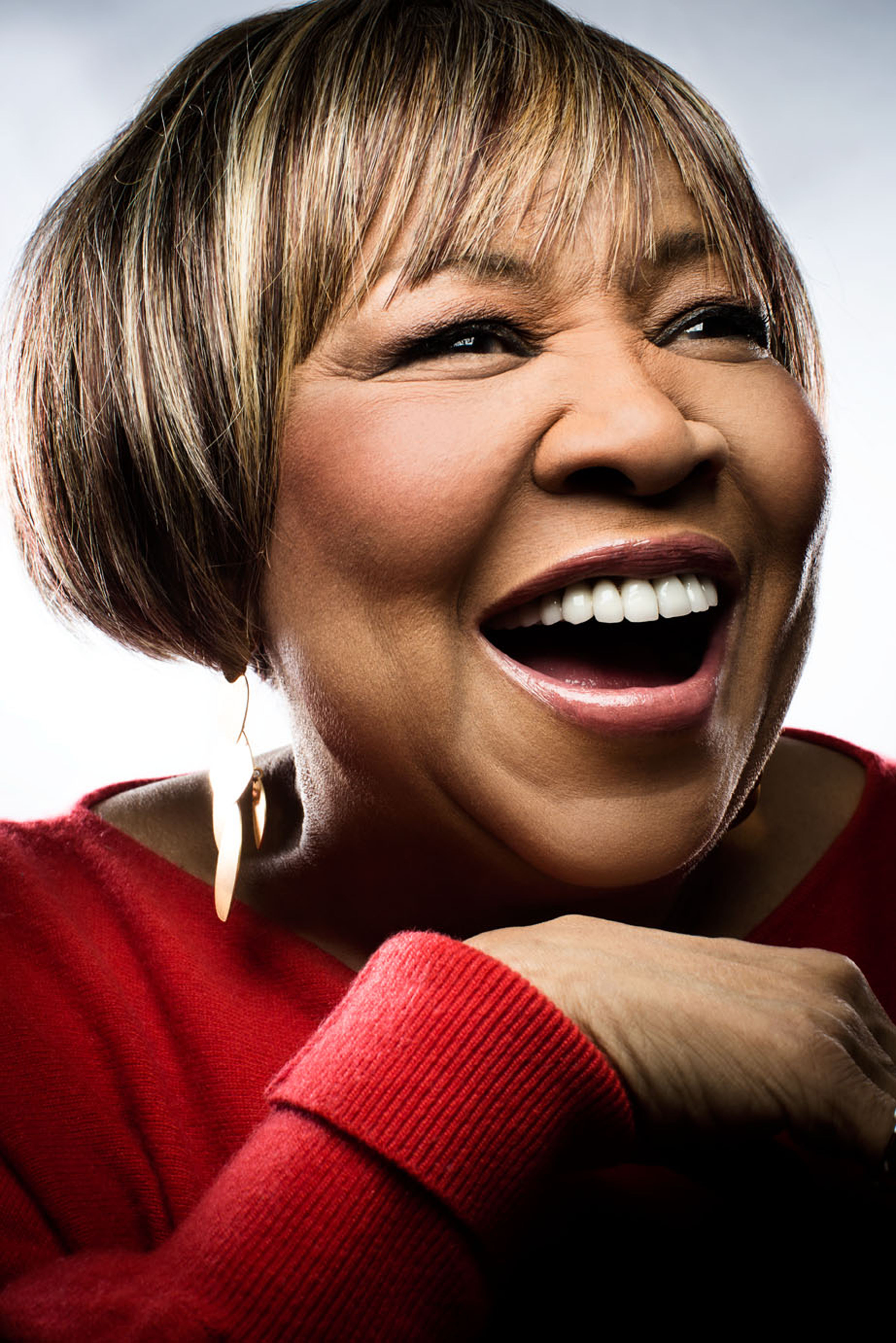 There are few living musicians who can lay claim to being the voice of America's conscience, and even fewer who continue to make vital music. As both a solo performer and with her family group the Staple Singers, Mavis has transformed herself as she goes. From the delta-gospel sound she helped create in the 1950s, to the engaged protest of the civil rights era, to Number One hits and a riveting cameo in 'The Last Waltz' in the 1970s, to her Prince-produced albums of the 1980s, to her Grammy Award and guest turns with a new generation of artists in the 2010s, Mavis has carried on, her warm embrace of a voice the only constant.

While Mavis has cemented her legacy as one of the most distinctive voices of the past 60 years, appreciation for her contributions to American music keeps growing. In 2013, she performed with Justin Timberlake and Queen Latifah at a White House tribute to Memphis Soul, and in early 2014 she sang with Zac Brown, Mumford & Sons, the Alabama Shakes and Elton John in a show-stealing Grammy Awards tribute to the life or her late friend Levon Helm of The Band.

Her life is the subject of a 2014 book ("I'll Take You There: Mavis Staples, the Staple Singers and the March Up Freedom's Highway," by Greg Kot), and a forthcoming HBO Documentary ('Mavis!' set to air in February 2016). At age 76, Mavis is still creating new music and reaching new audiences. Over the past decade, she has recorded one album with Ry Cooder and two with Jeff Tweedy, including 2013's quietly stunning 'One True Vine' and her Grammy-winning 2010 effort 'You Are Not Alone.' In April 2015 she released a new, critically-acclaimed four-song EP, 'Your Good Fortune' (ANTI-), and 2016 will see the release of another new full-length album.

"I was put here to sing," says Mavis. "I was put here to spread the word. To bring ya'll a message. To inspire you. To motivate you. You know, that's what I'm about. That's my life. Ain't no stopping me--I will sing. I will sing until I die."

Staples was inducted into the Rock and Roll Hall of Fame in 1999, won a Grammy Lifetime Achievement Award in 2005, was awarded an NEA National Heritage Fellowship Award in 2006, and was listed as one of Rolling Stone's 100 Greatest Singers of All Time in 2008. In 2007 Mavis was awarded the Spirit of Americana/Free Speech in Music Award, co-presented by the Americana Music Association and the First Amendment Center, and in 2015 she won the second-annual Woody Guthrie Prize, given annually to the artist who best exemplifies the spirit and life's work of Woody Guthrie by speaking for the less fortunate through music, film or other art forms and serving as a positive force for social change in America.

Staples' performance is paid for in part by the Irving S. Gilmore Foundation and the Harold and Grace Upjohn Foundation. Tickets are $30 each and will be available beginning on Feb. 29. For tickets, contact Texas Township Campus bookstore at 269.488.4030. Tickets may also be ordered online here.

For additional ticket purchasing options call Artists' Forum chairman and Dave Posther at 269.488.4476.
---
Since its inception in 1986, Kalamazoo Valley Community College's Artists' Forum Performance Series has exposed the Kalamazoo community and the students of Kalamazoo Valley to a widely diverse array of musicians, artists, writers, actors, singers, dancers and social commentators. The intent of the program has always been to provide stimulating cultural events that expand on the community's mainstream entertainment offerings.
Through funding provided by The Gilmore Foundation, The Harold and Grace Upjohn Foundation and Kalamazoo Valley Community College, Artists' Forum has established a performance series that both reflects the Kalamazoo community and broadens the perspective of the performing arts. And this funding has been crucial in keeping the events affordable and accessible to the entire spectrum of the population.
Art should always inspire us, but its ultimate impact should be to nurture and guide us in our daily lives. And this ultimately is also the role of the Community College.
Current Chair
Dave Posther, Chair of the Art Department and Lead Instructor in Photography and Film at Kalamazoo Valley, is the current chair of Artists' Forum and has been involved in the program since 1988.
Posther has been an instructor at KVCC since 1988. He received both his Bachelors and Masters degrees from Western Michigan University. Prior to 1988, he was a full-time photographer for over fifteen years. During that time he exhibited and sold his work in galleries and shows throughout the United States, did commercial and portrait work, and taught at the Kalamazoo Institute of Arts.
Contact Posther at dposther@kvcc.edu to suggest a performer or to be added to a mailing list for information regarding upcoming performances.