Kalamazoo Valley Foundation
The Kalamazoo Valley Community College Foundation, an independent 501 (c) (3) charitable organization, is one way the college works to assist students with financial needs. The Foundation was established in 1980 to accept and administer unrestricted contributions and those designated for specific purposes, such as student scholarships, the purchase of equipment to improve instruction, and the construction of new facilities.

The Foundation's annual Opportunities for Education dinner is hosted each spring and is the main source of funding for the Foundation. For more information or to contribute to the Foundation, go to www.kvcc.edu/foundation/support.htm.

EVERY DOLLAR EVERY TIME GOES TO STUDENT SCHOLARSHIPS

For more than 50 years, Kalamazoo Valley Community College has been providing life-changing experiences for students and their families. Although the college offers one of the lowest tuition rates in the state, many of our students can't afford to attend college without assistance.

During the 2016-17 school year, the college processed more than 14,000 requests for financial aid. Of these requests, only 41% or 5,775 students received some form of financial aid. The number of financial aid applications continues to increase each year and the Foundation's scholarship funds help meet student needs.
Thank you! Thank you! Thank you!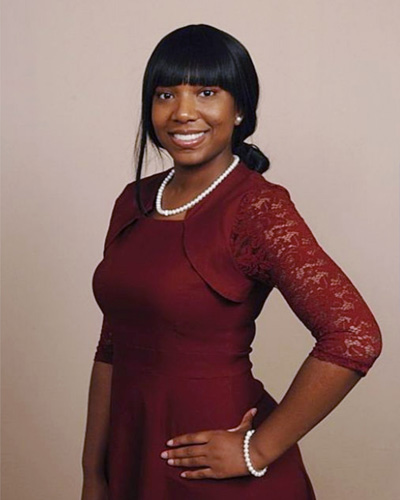 Hello, my name is Angelica Unique Wilson, one of many very grateful scholarship recipients. I would like to start by saying thank you, I know that you don't always see the impact that your donations make, but know that without your support I wouldn't be writing you today.
I am a single mother, and I couldn't have imagined how challenging that would be. I maintained a strong GPA in high school and graduated with honors before earning acceptance into Valley's nursing program. I earned high grades, but I struggled terribly, I was financially stressed. I was working part-time to keep a roof over my child's head, going to school full-time and trying to be a great mother. The funds that I have received helped tremendously and because of you, those funds provided safe and quality childcare at a licensed facility so that I was able to attend classes and clinical for an entire semester and in addition, my tuition, books and required nursing program supplies were covered. I am willing to put in the work, I have the dream, ambition, passion, focus, and determination but what I don't have is funding.
Because of you, I know that achieving my goals is not only important to me, but it is also important to you, you care about my success. With your help, I will be the first person in my family to earn a college degree. I plan to complete my doctorate degree and become a family nurse practitioner. Words cannot express the gratitude that is felt, so I will show you how thankful I am with hard work, being an active member in the community, and someday giving back to others in need. In a world where you could be or do anything, thank you for being selfless, thoughtful and kind.
Please consider a gift to our student scholarship program to help students like Angelica, call 269.488.4442, or go to www.kvcc.edu/foundation.