Recent Alumni Comments
Admissions
Why is KVCC the right choice for me?
Recent Alumni Comments
"The KVCC faculty is exceptional. The classes and programs were interesting and thorough. Thanks for a great experience and education!"
"I felt that the instructors for Dental Hygiene were always on top of new things. I got a U of M education for a KVCC price. I feel very well equipped to succeed in my field of study."
"I liked the free parking and the small class sizes."
"Awesome instructors. They are always ready to listen and help out students."
"I am very happy with the education I received at Valley. I found that I was able to step straight into a very fast paced and demanding career as an ER nurse with an excellent entry level skill set."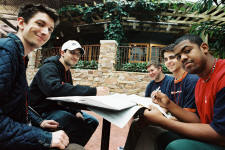 "I love the new Student Commons!"
"I liked going to college. I wish I would have gone sooner. I was a member of a local Public School Board of Education for 16 years. School is very important. KVCC is a great place to attend classes. I would recommend it for anyone."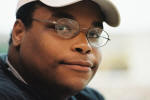 "KVCC has been wonderful to me. I appreciate all of the knowledge and wisdom that the faculty have shared with me. Thank you!"
"Overall, my education and experience at KVCC was quality! I felt very welcome and have come to appreciate the community feel at KVCC. The patience and thoroughness of the advisors and staff are a plus.
I am very proud to be an alumnus of Kalamazoo Valley Community College."