International Students
International Students
Kalamazoo Valley welcomes international students. We typically enroll over 130 students from over 30 countries. If you like, we will try to arrange for someone from your country to correspond with you about Kalamazoo Valley and the Kalamazoo community.
Most international students have the goal of a bachelor or graduate degree. At Kalamazoo Valley,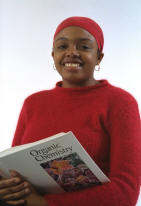 you can complete the first two years of a bachelor degree at a relatively low cost. Our associate(two-year) degree programs transfer to many universities including Western Michigan University here in Kalamazoo, the University of Michigan, Michigan State University, Grand Valley State University, Ferris State University, Wayne State University. In fact, Kalamazoo Valley has transfer agreements with many colleges and universities. We work with our international students to be sure that the courses they take here will be accepted toward their bachelor degree. If you would like to know about transferring Kalamazoo Valley courses to a particular college or university in Michigan, please speak with one of our academic counselors or check our Equivalency Pages. Tell us what you want to major in (your program of study) and what college or university you would like to attend.
All students must arrange for their own housing as Kalamazoo Valley Community College does not have student housing. A good source of information about rental housing (apartments) in Kalamazoo is MichiganLive's Kalamazoo Apartment Finder. International students often reduce expenses by sharing lodgings. and leave us a message if you would like to communicate with current Kalamazoo Valley international students about housing.
| | |
| --- | --- |
| | If you want to explore sites that tell you more about Kalamazoo and Michigan, here are some good ones: |
Please let us know if you have questions - . Best wishes on your exploration of educational opportunities in the United States. We hope to meet you in person at Kalamazoo Valley Community College.
| | |
| --- | --- |
| USCIS Regulations for F-1 Students | USCIS Regulations for F-2 Students |
| F-1 students who are registered for less than 12 credit hours in a semester must be reported to the Department of Homeland Security. If you are or will be an F-1 student you should never drop below 12 credit hours without first consulting with Sarah Hubbell in the Admissions, Registration and Records office at 269-488-4347 or . | F-2 students who plan to be full-time college students must change their status to F-1. Students in F-2 status can continue to enroll part time in avocational or recreational classes. Students who have questions should contact Sarah Hubbell in the Admissions, Registration and Records office at 269-488-4347 or . |



International Student Admissions Process

International students must meet all the criteria for issuance of an
I-20 in order to be admitted to Kalamazoo Valley Community College.

International Student Categories


Please select the type of international student that best represents who you are.


Application Packets


The following forms and documents must be submitted for review. Once all requirements have been met and approved, you will be admitted to Kalamazoo Valley, and F-1 students will be issued an I-20 form when appropriate.

All documents are in Acrobat PDF format and requires Acrobat Reader 5.0 or higher to access. If you are not able to access and print these forms online, please send an email to identifying the packet you need and we will mail one to you.

F-1 Packet for applicants planning to be a full-time student at Kalamazoo Valley who will need an I-20 form.
F-1 Transfer Packet for applicants transferring to Kalamazoo Valley as a full-time student from another U.S. college.
Concurrent Enrollment Packet for students who are only attending a few classes at Kalamazoo Valley while maintaining their I-20 with another U.S. college.
Non-F-1 Packet for students who are on visa in the United States for a primary reason other than attending school full-time (E-1 or 2, F-2, H-1, 2, 3 or 4, J-1 or 2, L-1 or 2, etc.)





International Application packets must be submitted to:

Admissions, Registration and Records Office (room 9140)
Kalamazoo Valley Community College
P.O. Box 4070, 6767 West O Avenue
Kalamazoo, Michigan 49003-4070
Phone: (269) 488-4281
Fax: (269) 488-4161