Career and Student Employment Services
Tracey Quada
Director of Career and Student Employment Services
Office Number: 9336
Telephone: 269.488.4676
Background Information
My Bachelor of Science degree in psychology is from Northern Michigan University and my Master of Arts degree in counseling in higher education is from Western Michigan University. Prior to coming to KVCC in June 2014, I worked at WMU for almost 15 years, the majority of those as the career advisor for engineering and aviation and most recently as the director of the military and veterans affairs office. I've also been a part-time instructor for 12 years in the industrial and manufacturing engineering department, teaching technical communications to engineering and aviation students.
Special Interest
Over the past 10 years, I've obtained certifications in the Myers Briggs Type Indicator and the Strong Interest Inventory assessments and have facilitated many class group interpretations for aviation and engineering students. In addition, I've developed and have become known for my expertise in the millennial generation, on campus and in the work place, and for facilitating generations in the workplace workshops for area employers. I'm committed to helping people understand their unique ways of knowing and behaving and learn to maximize them personally and professionally.
---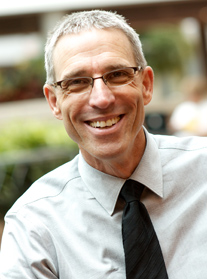 Chris Augustine
Counselor
Office Number: 4230
Telephone: 269.488.4733
Background Information
I graduated from Colorado Christian University with a degree in pastoral ministries and served for 25 years as an associate pastor of students. My graduate degree is from WMU in the area of Counselor Education and Counselor Psychology. In addition to my work at Kalamazoo Valley, I also work as a Licensed Professional Counselor for Desert Streams Christian Counseling specializing in working with marriage, adolescence, depression, and anxiety.
Special Interest
For the past 30 years, I have worked with students, helping them to navigate through the difficult years leading to adult independence. It is a privilege to walk alongside people as they struggle through the tough issues in life. My goal is to help students be successful in their mental, physical, emotional and spiritual health and to identify and pursue their own passions, dreams, and careers.
---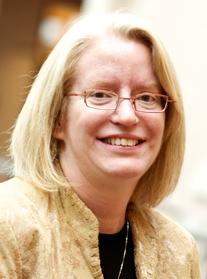 Jenny Buysse


Counselor
Office Number: 4230
Telephone: 269.488.4649
Background Information
My Bachelor of Arts degree is from Xavier University. In 2001, I completed my Master of Arts from Western Michigan University in Counseling in Higher Education. I am a National Certified Counselor (N.C.C.), a Licensed Professional Counselor (L.P.C.), and Global Career Development Facilitator (G.C.D.F.). I began working at Kalamazoo Valley as a Career and Employment Counselor in 2001. My counseling experience is in career and academic counseling in higher education. Prior to coming to Valley, I worked at Western Michigan University's Student Support Program assisting first-generation students with career development, academic advising and freshmen orientation.
Special Interest
My passion is to work with both traditional and non-traditional aged students struggling with academic and career concerns. It is a true joy helping students assess their interests, values, skills and personal attributes in choosing a career. I am available to assist students with career transitions, exploring options, and developing action plans toward their achievable goals. My counseling objective is to help students reach their fullest potential in life. I believe each student brings his or her own unique gifts, experiences and backgrounds to the educational environment and the world of work. These are the qualities that help shape students' educational aspirations and career goals.
---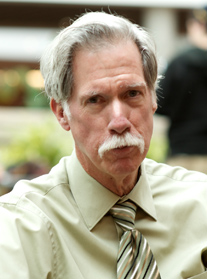 John Chapman
Counselor
Office Number: 4230
Telephone: 269.488.4897
Background Information
I grew up in Detroit and graduated from Cooley High School. After graduating from Western Michigan University with a degree in English and a teaching certificate, I joined VISTA. I worked on the Northern Cheyenne Reservation in Montana as a community organizer. I helped start a tribally owned newspaper and printing operation. I later earned a doctorate in Counselor Education and Counseling Psychology from Western Michigan University.
I have worked as a counseling social worker in vocational rehabilitation and spent thirty years as a career counselor at the Van Buren Technology Center. I have been an adjunct professor for two departments at WMU since 1985.
My wife and I have two adult sons. Personal interests include backpacking and playing the guitar.
Special Interest
First and foremost, I'm a listener. I help students explore strong and consistent interests and abilities using a combination of interview techniques and test results. By comparing their interests to a variety of career and educational options, students are able to make tentative decisions. With decisions made, they can develop plans to implement their choices. The entire process requires close coordination with other faculty and staff at Kalamazoo Valley.
---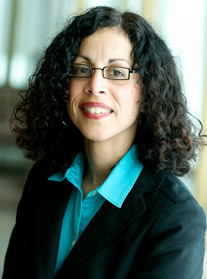 Diane Finch
Career Liaison
Office Number: 9338
Telephone: 269.488.4603
Background Information
My name is Diane Finch and I'm the new Career Liaison with the Career Jump Start program for Southwest Michigan.

During the last 5 ½ years I have worked at Kalamazoo Valley Community College in Career and Student Employment Services having served as the director the past three years. In my previous role, I helped students learn about careers through classroom visitations, career activities and assessment, career fairs, employment workshops, and networking events. I look forward to working with all of you to help students engage in a successful career. Please contact me if you have questions or would like a visit.
---
Joyce Tamer
Counselor
Office Number: 4230
Telephone: 269.488.4522
Background Information
I received both my Bachelor of Science degree (Psychology-Major, Social Studies-Minor) and Master of Art degree (specializing in Agency Counseling) from Western Michigan University.
Special Interest
My philosophy is that education is the best gift you can give yourself. Once completed, it is yours forever to use and build upon to attain your personal goals.
Because each student and each situation is unique, I prefer to tailor each session to the student's needs. To provide the most effective experience, I use the beginning of the session to gather information that will provide a basis for choosing the counseling path for each student.
---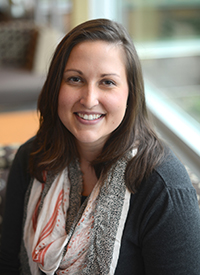 Stephanie Keeler
Counselor
Office Number: 9338
Telephone: 269.488.4278
Background Information
I grew up in Kalamazoo and attended Kalamazoo Valley Community College after I graduated from high school. I played tennis my first year at Kalamazoo Valley and after completing my second year, I transferred to Central Michigan University. I graduated with an English major and moved back to Kalamazoo, where I found a position working with adolescents with autism for many years. After meeting with a member of the Kalamazoo Valley Student Success Center team I decided to go back to school, and attend Western Michigan University. I graduated with a Master of Arts in Counseling Education in 2012.
Special Interest
My passion is working with students on their employability skills, and guiding them through their career decision making process. My goal is to help students find what major/program or career they would enjoy and be successful in. I am available for assistance with assessments, employability skills and talking through challenges that arise throughout the process.
---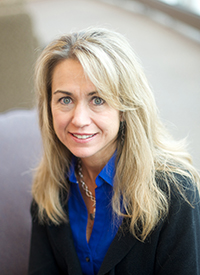 Monica Koning
Internship Coordinator
Office Number: 9337
Telephone: 269.488.4344
Background Information
I graduated from Hope College with a Bachelor of Arts degree in Communications. After graduation, I worked in advertising sales and management. While working, I attended Western Michigan University for six years until I graduated with a Master of Arts in Organizational Communication. I then took a job with Astra Zeneca as a pharmaceutical sales specialist. In this position I was able to gain experience in marketing, training, sales, and personal development.

After staying home with my children for a few years I started working here at Kalamazoo Valley Community College as an advocate in 2012. In my role as an advocate I worked with students as a guide, coach, or mentor to help them navigate college. I also assisted with new student orientation and coordinated various events. In addition to my role as an advocate, I taught a communications course in public speaking.
Special Interest
In my role as the internship coordinator, I am able to work with students while also corresponding with local businesses and organizations. I enjoy assisting students in finding a great on-the-job learning experience. The connections students make through their internships are extremely valuable to their future!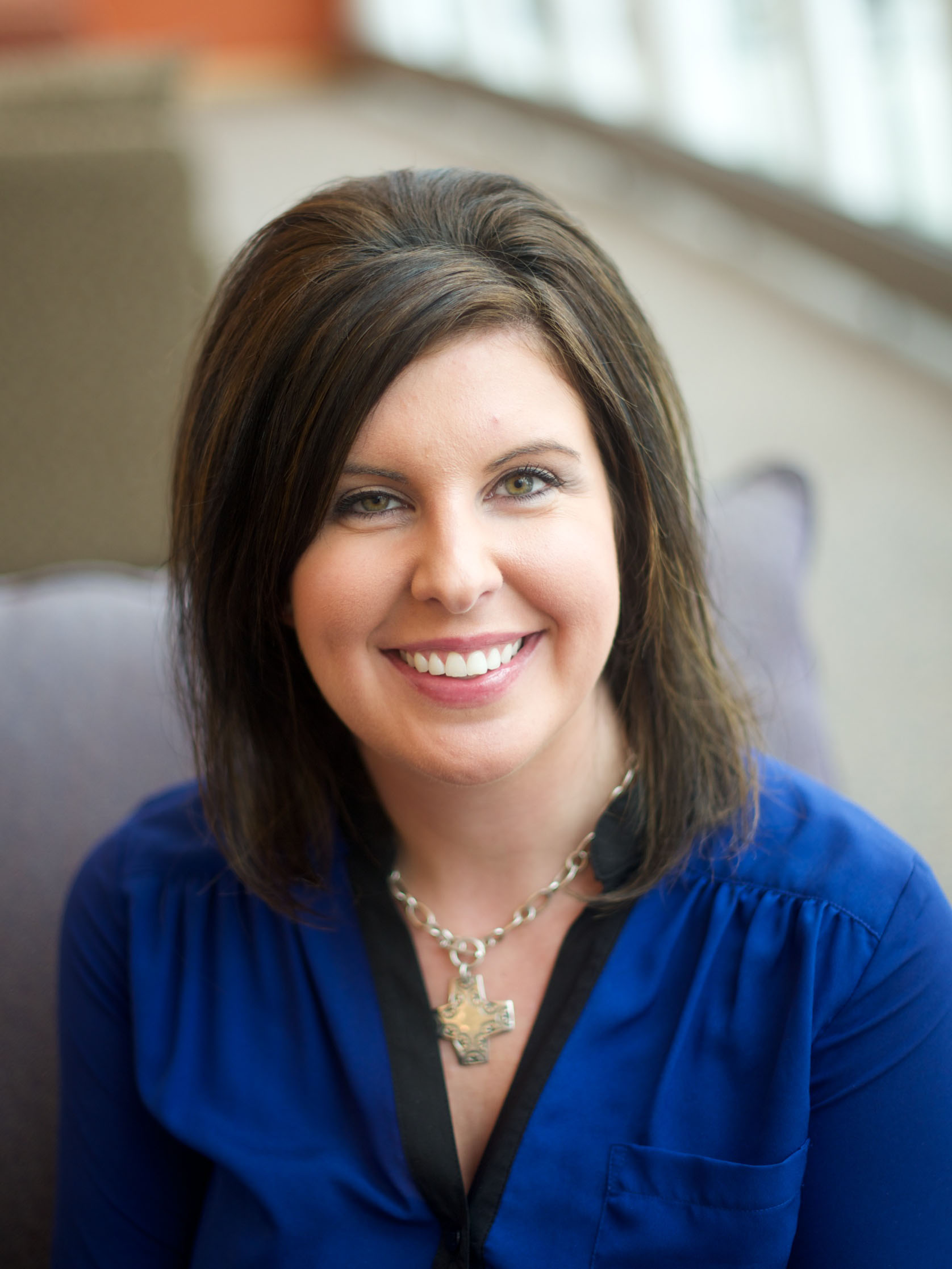 Jessica Amey
Counselor
Office number: ACC 117
Telephone: 269.373.7864
Background Information
I was born and raised in Kalamazoo, Michigan. I began figure skating when I was six years old and have loved it ever since! I skated on Western Michigan University's synchronized skating team during my undergrad and we placed second in the nation in 2005. I am a Licensed School Counselor as well as a Limited Licensed Professional Counselor. I earned my Master of Arts degree from Western Michigan in Counselor Education. I also earned my Bachelor of Arts degree from WMU in Criminal Justice. I began working at Kalamazoo Valley as a success advocate in 2012 and thoroughly enjoyed working with the students here. In January 2015, I transitioned into my new role with the College as career and student employment advisor for the Arcadia Commons Campus.
Special Interest
I am passionate about helping students identify and achieve their career goals through providing them with the necessary support and resources to be successful. I also enjoy listening to people and helping them work through problems. I am available to guide you through the career decision making process and work on your employability skills. One of my favorite quotes is: "If you do something you love, you won't work a day in your life". Let me help you find what it is you will love doing!
---