Counseling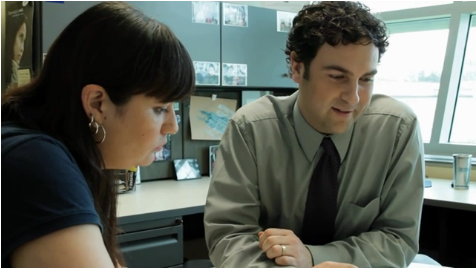 Mission Statement
The KVCC counseling office utilizes a developmental approach to engage students in intentional, collaborative, supportive and meaningful partnership. This multidimensional process considers and respects the students' diverse backgrounds, interests, abilities, and facilitates the identification and achievement of educational, career, and life goals.
Our Purpose
Counseling in the college setting is designed to assist students in achieving academic and personal success through informed decision making. We recognize students as whole and complex individuals with concerns and issues that are not completely distinct or separate. Personal and career obstacles are intertwined with academic goals and success; therefore, our mission is to assist students in defining and accomplishing academic, personal, and career goals.
Top Ten Ways a Counselor Can Help YOU
Compare and contrast programs of study
Create academic goals
Decide which classes to take each semester
Review your progress toward a degree
Perform pre-graduation audits
Change your program of study
Obtain information about long-term personal counseling resources
Learn about applications or pre-requisites for certain programs and classes
Identify beneficial on-campus resources, such as tutoring and career counseling
To make an appointment with a counselor at the Texas Township Campus, please call 269.488.4040. To make an appointment with a counselor at the Arcadia Commons Campus, please call 269.373-7800. The services are free to students.