Life Resources
Students today have a lot of responsibility. Sometimes life's responsibilities can get in the way of a student's success during their college career. That is why the Life Resources is a part of the services offered to you by the Student Success Center at KVCC.
Together we can make a difference!
Stop in the Student Success Center to learn about the available resources, and to learn about the workshops we are offering. You will find information available on topics related to personal finance, housing, stress management, time management and health. We will also design workshops based on student's needs; so let us know how we can help!
Life Resource Coordinator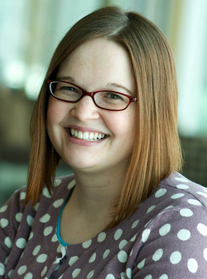 Life Resource Coordinator, Coty Dunten, meets with students individually to discuss their non-academic needs. She then identifies community resources that may be available to the student. Topics can include housing options, child care, financial barriers, legal troubles, and health concerns. In addition, students will also be coached on problem solving, prioritize goal setting, time management and more.

Coty Dunten
Life Resources Coordinator
269.488.4825



Please stop by and visit me in the Student Success Center on the Texas Township Campus or by appointment at the Arcadia Campus. To request more information about the Student Success Center, email .


I look forward to meeting you!
The Gryphon Place is a United Way sponsored link to Community resources. If you find yourself in immediate need of a resource you may call their hotline at 211, or by cell phone 269-381-HELP (4357). Please follow up with our office for additional assistance.
The Student Success Center is linking to the Gryphon Place website for students' convenience only and not as an endorsement of the sites or their content. KVCC is not responsible for the content or accuracy of third party websites. You should research on your own discretion any facts or claims before initiating any action or contact.